Beskrivning
Förgasaren som byggs efter dina specifikationer och levererar max effekt
Go fast and don't worry. This is how blow through carburetors should've been built in the first place.
This design currently holds the World Record on the Salt as driven by Willie Glass at over 208 mph in a '29 Hi Boy (as delivered "out of the box" no adjustment, it was dead on).
But most of us will never travel that fast, we just want to feel the power and enjoy our vehicle.
Our NEW Self Compensating blow through carburetor design allows you to do that. It offers incredible drivability and power without the need to constantly re-jet and adjust. Its the perfect carburetor for the performance enthusiast and racer who likes to drive his car and not work on it everyday.
This carburetor has a special metering design that self compensates for varying boost levels and atmospheric conditions. This NEW program requires little or no adjusting from weather changes and changes in the engines program.
If you are going blow through this is the carburetor for you.
To quote famed engine builder Pat Musi "The fuel curve was perfect, the jetting was dead on and we were amazed at how smooth and responsive the carb is, great job".
A lot of R & D has gone into this design. We incorporated concepts from European manufacturers layouts for blow through carburetors as successfully used in OEM designs in performance sports cars for decades. This layout simplifies tuning, offers excellent reliability and very consistent power output from day to day.
Our customers rave about the excellent power, drivability and instant throttle response this design offers and you will too.
If you are tired of struggling with your current maintenance prone design that requires constant jetting and adjusting, step up to our self compensating blow through carburetor and enjoy racing and driving your car for the first time.
This carburetor has properly fed over 1650 horsepower, you read that right and that was on PUMP GASOLINE!
Also achieving over 1800 usable h.p. in a dual carbureted supercharged marine application. Thats some big power. Hold on when you hit the throttle with this one!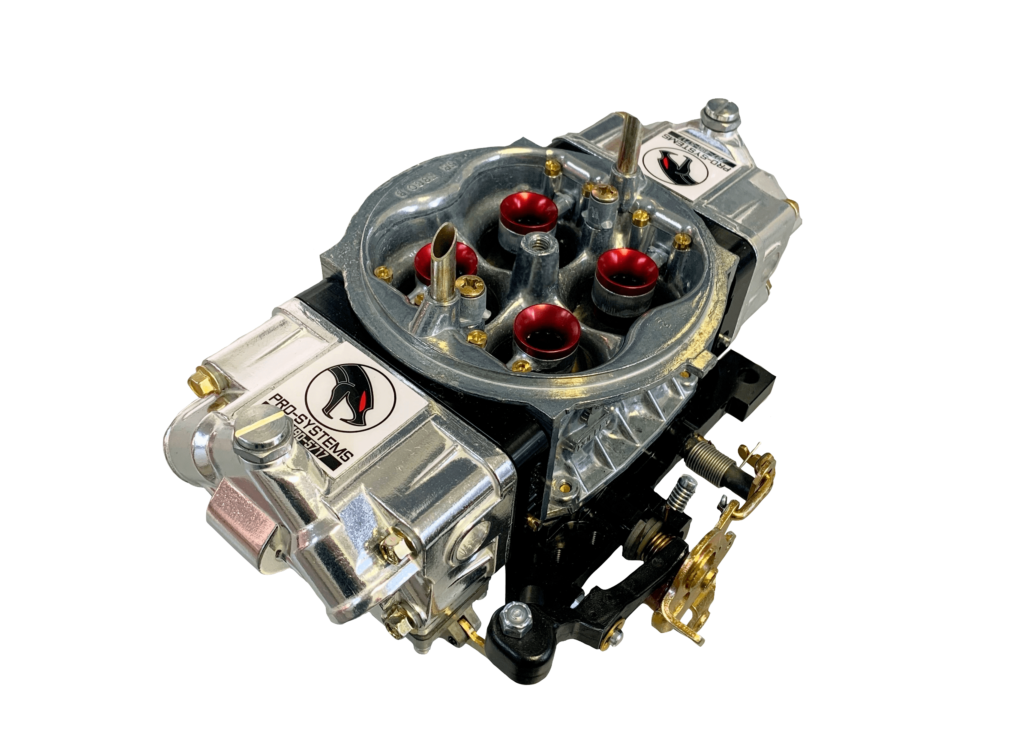 HP main body
Adjustable air bleeds
Billet base plate
Electronically wet-flow calibrated
Balanced drag float or Tunnel ram floats (10-12.5 grams)
Screw-in jet extensions
Stainless plate screws
Custom sized needle and seats (.110-.150)
Fully machined hi-shear radiused boosters
Live-engine tested
Tech-line access
Wet-flow dyno sheet for easy jet selection